Want to get an idea for the kind of selfish, self-centered person I am?

The intentional act of kindness that I perform every week, whereby I visit my elderly neighbor, was planned and undertaken to benefit me, not my neighbor.

Can I even call it an act of kindness?

An act of kindness is defined as "doing something nice for someone else, without them asking and without you doing it for anything in return.".

And you see I deliberately started my regular act of kindness because I believed it would make me feel better about myself, and as a result, it would make me feel happier.

The fact that by visiting my neighbor I would improve her life and make her feel happier, was, I admit, a secondary motivation.

Is what I'm doing a true act of kindness? No, not in the strictest sense.

Is what I am doing good? Yes, regardless of my motives, it is something good.

This deliberate act of kindness works- it's a win-win. It makes me feel better about myself, and it makes both myself and my neighbor happier.

That was my intention.

---
Get a free, breakthrough, happiness exercise
What I didn't intend, or rather what I couldn't have predicted, is that this one act of kindness would turn me into a kinder, better person.

Don't get me wrong, I'm still selfish and self centered, but just not as much as I used to be.

Let me walk you through my act of kindness and why I decided to do it.

This all started a good few years ago after I got married and started a family.

Like a lot of busy parents who feel stretched and stressed, I knew I needed to make some changes to my life.

I took up meditation and practiced it twice a day for 5 years.
I enjoyed it initially, but after a few years I got frustrated and bored with it. The payoff just wasn't worth the sacrifice.

Now I'm not running down meditation- millions of people get so much from it. But I just wasn't one of those people.

So I started studying everything to do with happiness, because I realized the only reason we practice meditation or undertake any form of self-improvement is because we want to be happier.

Happiness is the ultimate goal or in the words of Aristotle: " 'Happiness is the meaning and the purpose of life, the whole aim and end of human existence.'

With this in mind, I practiced gratitude, empathy, adding purpose, setting goals, compassion, savoring nature- you name it, I tried it.

My aim was to develop a strategy for long term happiness utilizing the very best and proven happiness techniques.

Now you can read more about what I developed on my other blog posts, but to cut a long story short, one of the foundational elements of my method to develop long term happiness is that you need to add purpose to your life.

Purpose comes in many shapes and forms, but one very simple and effective way to add purpose is by doing things that make you feel better about yourself.

And regular acts of kindness have been proven to improve well being and overall levels of happiness by helping a person feel better about themselves.

---
Get a free, breakthrough, happiness exercise
---
So as part of my overall strategy for long term happiness, I decided my act of kindness would be to visit my elderly neighbor every Tuesday evening.

Veronica is in her nineties, and while her physical health has deteriorated, her mind is as sharp as ever.

I could have mowed her lawn or brought out her trash every week, but like most elderly people who live on their own, I figured Veronica was lonely and the best way to show kindness was to spend time with her.

Every Tuesday evening I pop in next door and we shoot the breeze.

We talk about what's going on in the neighborhood and solve the world's problems together.

For someone who's not very sociable, I find I really enjoy chatting with Veronica, and without blowing my own trumpet, I know she loves our weekly chats as well.

So mission accomplished, right?

Most definitely.

Because I am doing something good, something that makes someone else happy, this act of kindness makes me feel better about myself and as a result, happier.

I have also formed a new friendship with Veronica and this brings me a lot of joy.

The positive impact of this one act of kindness was so immediate and so beneficial that just a few months after setting up my small goal to call into Veronica every week, I set another small goal- to visit my mother once a month.

Mom lives on the other end of the country, so it's a bit of a drive. Up to this point, I'd visit her maybe 3 or 4 times a year. but I thought if I can spend an hour with my neighbor every week, surely I can put a weekend aside to spend with my mother once a month?

Then a few months after that, I introduced 2 more very small acts of kindness into my weekly/monthly routine, so in total, I now have 4 regular acts of kindness.

These acts make me feel better about myself and as a result, make me happier.
They have also changed me in other ways.

I hate to say it, (and it's my wife who actually said this)- I have become a (slightly) better person and not just because I do these acts of kindness. #

The acts themselves have made me more attentive. I've become a better listener and more empathetic than before.

Now this is just my experience. It will be different for everyone and it will depend on the type of act or acts you introduce.

But I can guarantee you this: if you introduce just one regular act of kindness into your daily, weekly or monthly schedule, not only will you become happier, and not only will you make someone else happier, but you will also become a better person.

Or in my case, a slightly better person.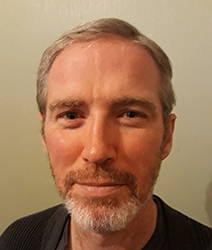 Caemin O Connor is a business owner, a husband and father to 2 beautiful girls.
After years of practicing and teaching meditation, he got frustrated and a little bored with it.
So he started researching and developing new techniques.
He focused on happiness, as he realized the real reason why people try meditation, or any form of self improvement, is because they simply want to be happier.
Caemin spent years studying happiness and the various techniques involved in harnessing it, from gratitude, to compassion, from mindfulness to savoring nature.
The end result is Lite Mind, a breakthrough technique for developing long term happiness.
Simply click on the button below to get a free Lite Mind exercise.